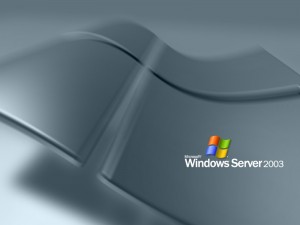 Deploying and maintaining applications across multiple PC's  across an organization is  demanding and time consuming especially  when machines are constantly being refreshed. Packaging applications, provides a centralized location to automatically manage, deploy, repair and patch applications. A Few of the benefits of packaging applications are:

[custom_list type="checkmark"]
Reduce end user support cost – The same application can be administered and deployed to multiple users
Minimize user disruption – Automated installation, applications can be installed on a users PC, in the background without interrupting or prompting the user.
Version Control – Ensures that the same version of an application is distributed throughout the organization., which reduces compatibility issues .This also contributes to reducing end user support
Application Inventory – Basically knowing collectively what applications have been deployed, which applications are on a specific group of PC's etc
[/custom_list]
There are much more benefits to application packaging, however I believe I have listed the main ones.
Packaging Using WinInstall MSI
Requirements
1.        Scalable Software WinINSTALL MSI Packager Professional (Installed)
2.       Windows Server 2003  – domain controller , active directory etc.
Please click on the link below to download the PDF tutorial.
Packaging Applications to Be Deployed in an Enterprise Environment Using Wise WinInstall
I will blog about using VMware ThinApp( http://www.vmware.com/products/thinapp/ )instead of WinInstall MSI Packager to package  and deploy your applications in another blog post
***From my old blog. The logo in the document below, will say babyadministrator. I once blogged from babyadministrator.com but decided the name was too long and might not be conveying the message I want. I allowed that domain to expire, it is now been sold for over $1800. I will definitely not make such a mistake again. That was off track, you can download the pdf tutorial by clicking on the link above.